Buying Guides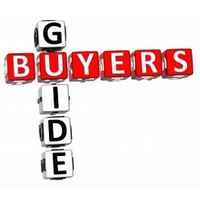 RULES INFORMATION ON PURCHASING
Date Posted 01 March 2017

Information Regarding Ordering and Pricing Structures
Shipping and ordering information:

Hello and welcome to our online store! After lots of planning and researching, we can now offer you the ability to shop 24/7! You can purchase all our pouches, baglets, cosmetic cases, acrylic stands and accessories online at your convenience. This new site will mean a quicker turnaround time, easier shipping methods and lower costs for you.
Shipping:
In order to calculate the best possible price for our customers, we use either Australia post or a courier service, depending on your location.
Our standard flat rates are below, (excluding our Beauty Box and demo cases).
The flat rates below will depend on your order total:
$0 - $54.99 = $10 Shipping (+5 for express less than 5kg)
$55 - $220.00 = $15 Shipping (+5 for express less than 5kg)
$220 - $399.99 = $20 Shipping
All orders over $400 are free shipping! (expect for bulky items such as the glam station and suitcases)
All EXPRESS orders over 5kg will be charged at the australia post Rate
If you need something desperately fast, please contact us for express post orders or to pick up from Point Cook, VIC. We will raise these orders for you manually to calculate shipping based on your products. You can e-mail your order to moraus@bigpond.com and we'll get back to you as quickly as possible.
Shipping our Beauty Box (Bulk Shipping)
Our amazing cosmetic cases are a little bulky to post, but we've been able to arrange shipping for $15 Australia wide for the first case and then $5 per case after that. If you add in other accessories, you'll then see a discount applied to your cart as we can often ship your accessories inside the cosmetic cases!
POUCHES – Buy 11 pouches and only pay for 10!
We are continuing with our Lipstick pouch special! Simply add an extra pouch for every 10 that you order and you'll see a $10 discount applied in your cart! Simple!